Technologies Used
ASP.Net Webforms
Sql Server 2008
Html/CSS
Server Side Image Processing
The Team
Project Web Adress
http://www.whobodyinc.com
Whobody Inc Website
Design powerhouse Whobody needed a new site. They wanted to integrate a high-end graphic look, flash video and more Ajax than you can shake a stick at. They also wanted to be able to administer it themselves. Naturally they came to Digital Tool Factory. We took the teeming masses of photoshop files and created a content display and management system that combined ease of use with the data and image processing they needed.
We have other projects!
Check This One Out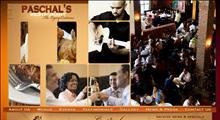 --
This Atlanta landmark needed a site that matched up to their impressive history, and we teamed up with Whobody Inc to deliver just that.
How About This One?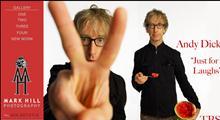 --
Atlanta photography legend Mark Hill needed a site to showcase his work. Digital Tool Factory and design powerhouse Whobody Inc stepped up to the plate. We built custom image galleries, server-side image proccessing and intense css design to create an aesthetically pleasing site.