Technologies Used
ASP.Net Webforms
Custom Server-side image processing
Sql Server 2005
Html/CSS
The Team
Project Web Adress
http://www.markhillphoto.com
Mark Hill Photography
Atlanta photography legend Mark Hill needed a site to showcase his work. Digital Tool Factory and design powerhouse Whobody Inc stepped up to the plate. We built custom image galleries, server-side image processing and intense css design to create an aesthetically pleasing site.
How much processing? Lots! Basically we set it up so that all the user had to do was upload a single file, and it spawned off appropriately sized subfiles, all in an automated way.
We have other projects!
Check This One Out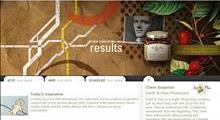 --
Design powerhouse Whobody needed a new site. They wanted to integrate a high-end graphic look, flash video and more Ajax than you can shake a stick at. They also wanted to be able to administer it themselves. Naturally they came to Digital Tool Factory.
How About This One?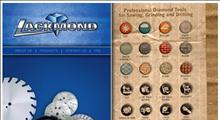 --
This site combined two of our loves, power tools and web sites. We worked with Mock Advertising to create a site that mirrored the look and feel of their current catalog.