Organic Local Food Guide
Georgia Organics needed an interactive site to direct healthy eaters to the best organic food Georgia has to offer. Digital Tool Factory stepped up to the plate and made a site that rose to some interesting challenges, namely
1. Importation of data from a non-import friendly membership system.
2. Custom search and map display
3. Geocoding
4. Custom directions
It was a nice little challenge and we think it turned out well. It is now far, far easier to find member data, and looks good to boot!
We have other projects!
Check This One Out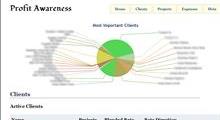 --
Every service business has their bad clients and good clients. Yet none of them will ever say, "Hey, I'm a bad client who will pay you late and make projects go out of scope due to my lack of organization." In fact they all say the opposite.
Yet every service business spends far too much time working too hard for their worst clients. This happened to DTF. Of course, we thought of a technical solution...
How About This One?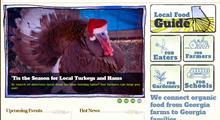 --
This Georgia based non-profit already had a substantial web presence. However they had outgrown their existing content management system and needed a new one. That's where Digital Tool Factory and WordPress came in...