Technologies Used
AJAX
Sql Server 2008
ASP.net Webforms
Html/CSS
The Team
Project Web Adress
http://www.lackmond.com
Lackmond Web Site
This site combined two of our loves, power tools and web sites. We worked with Mock Advertising to create a site that mirrored the look and feel of their current catalog.
We have other projects!
Check This One Out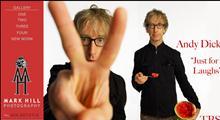 --
Atlanta photography legend Mark Hill needed a site to showcase his work. Digital Tool Factory and design powerhouse Whobody Inc stepped up to the plate. We built custom image galleries, server-side image proccessing and intense css design to create an aesthetically pleasing site.
How About This One?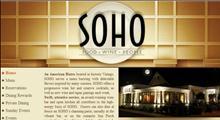 --
Popular Atlanta restaurant Soho needed a new website to display their tasty foods. Whobody Inc and Digital Tool Factory stepped up to the plate and came up with a dynamic content managed site that looked as good as the food tasted!