Live Labs PDF Maker
Live Labs Learning had a wide range of classes and no easy way to create a automated pdf syllabus for each class. Considering the classes and the material a high degree of precision was called - enter Digital Tool Factory.
We created a web app that would automatically gather the required information from any properly formatted (similar to the old manner of screen scraping) page and supply a properly formatted pdf to the user.
We also redesigned their calendar using only JSON data sources to boot!
We have other projects!
Check This One Out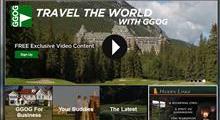 --
Hidden Links came to use with an interesting challenge - how to merge the digital happiness of social networking with the analog happiness of the Great Game of Golf? The early description was "Facebook for Golf".
Our response was (no surprise) a finely tuned website.
How About This One?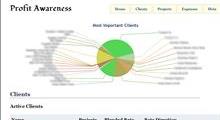 --
Every service business has their bad clients and good clients. Yet none of them will ever say, "Hey, I'm a bad client who will pay you late and make projects go out of scope due to my lack of organization." In fact they all say the opposite.
Yet every service business spends far too much time working too hard for their worst clients. This happened to DTF. Of course, we thought of a technical solution...