CBBankOwned
Design titan Mock Advertising came to us needing a way to showcase bank owned properties. We responded with a site built in ASP.net that did just that. This was one of our favorite projects in terms of project flow and management. The functionality evolved considerably over the course of the project and everything adapted in a thoughtful and pleasant way.
We have other projects!
Check This One Out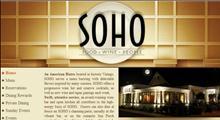 --
Popular Atlanta restaurant Soho needed a new website to display their tasty foods. Whobody Inc and Digital Tool Factory stepped up to the plate and came up with a dynamic content managed site that looked as good as the food tasted!
How About This One?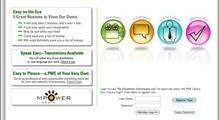 --
Atlanta marketing company Tympani was starting an online marketing venture that featured the online sale of brochures and printed marketing material. They contracted us to build it for them. And we did.