Introduction to Digital Tool Factory
At the moment we have but one full time employee (Steve French, see below), and a horde of trusted graphic designers, copywriters and coders. We do not list them on this page as many of them have day jobs, and others are just private folks.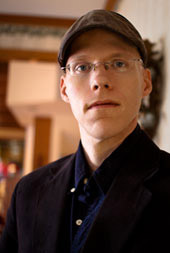 Steve French
Steve is the President and lead developer of Digital Tool Factory and Stronico Contact Management LLC and currently provides all technical and business development for Digital Tool Factory and Stronico.
Over the last decade, Steve has worked with a wide range of Atlanta creative agencies and their corporate clients to build web applications that solve problems for their users. His company, Digital Tool Factory has provided behind the scenes technical muscle to the Atlanta design community since 2002.
As the youngest member of a family of engineers, Steve specializes in solving problems using all applicable technological solutions. He is well known throughout the creative community for his attention to detail and minimalist coding style.
Steve, his wife, and daughter reside in Atlanta, GA with 2 dogs. A graduate of the University of Georgia (BBA-Economics), Steve enjoys long-distance cycling, woodworking and bluegrass guitar.
Copyright 2023 Digital Tool Factory. All Rights Reserved. Powered by raw technical talent.