Technologies Used
ASP.net MVC
Entity Framework
Twitter Bootstrap
JQuery
Json Objects
OpenID/OAuth
Sql Server
Windows Azure
The Team
Project Web Adress
http://ggog.com
Great Game of Golf
Hidden Links came to use with an interesting challenge - how to merge the digital happiness of social networking with the analog happiness of the Great Game of Golf? The early description was "Facebook for Golf".
Our response was (no surprise) a finely tuned website. A website that lets people view insider information about courses, socialize with just other golfers, and just about golf. It turned out to be a massive undertaking that is proving to be one of the major destination points of the online golf world
We have other projects!
Check This One Out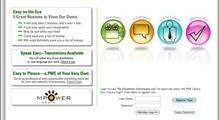 --
Atlanta marketing company Tympani was starting an online marketing venture that featured the online sale of brochures and printed marketing material. They contracted us to build it for them. And we did.
How About This One?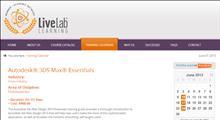 --
Live Labs Learning had a wide range of classes and no easy way to create a automated pdf syllabus for each class. Considering the classes and the material a high degree of precision was called - enter Digital Tool Factory